If you're in an environment where there's potential for violence or danger, being able to rely on the vigilance of an armed security guard in Pharr, McAllen, Edinburg, Harlingen, or Mission, TX is imperative. South Star Security Service can staff your facilities, event or person with extremely qualified armed guards to minimize the potential of threats.
Armed security officers act as a deterrent to any wrongdoer and can help avert a crisis without ever drawing their weapon. The mere presence of armed guards shows you're serious about security and that you're not messing around if a situation arises. We help you deliver this level of assurance to any situation, including: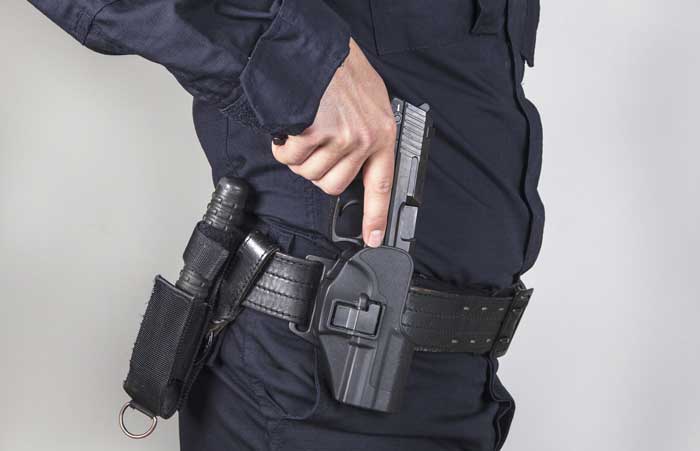 Commercial security:
If your property has extremely valuable items on-hand—such as museums, jewelry stores, banks and the like—it's important to have an armed security officer in Pharr, TX on-hand. Even places like malls where the potential for danger is higher, armed security can neutralize a threat before it escalates. We promise officers who are extremely competent and tactically trained, to ensure the utmost safety.
Industrial security:
Industrial sites are prime areas for property theft, destruction and a variety of other serious crimes. Posting armed security on your premises will keep wrongdoers away and ensure no harm comes to your facilities, your property or your workforce.
Personal security:
Whether for a personal escort or as part of an event, we're available for personal security. Our officers present a daunting presence for anyone who may cause problems and can react swiftly and soundly to ensure situations are resolved as quickly as they happen. Let us tailor our armed security services around your needs.
---
If you require the presence of armed security guards to enhance your security and deter threats, contact us at South Star Security Service today. We'll be happy to organize the right detail for you and can offer advice and recommendations for security staffing, whether you need armed guards, unarmed guards, or patrol services.